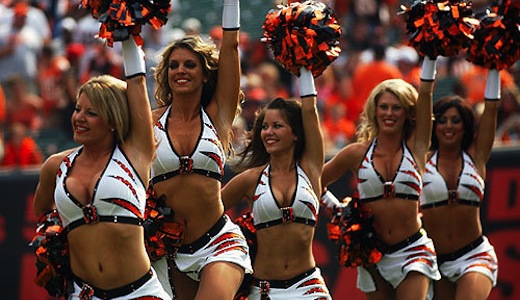 Cincinnati Bengals @ New England Patriots Sun. Sept. 12th 1pm EST
The New England Patriots got some good news a few days ago when they learned that their superstar quarterback Tom Brady had agreed to a contract extension worth about $72 million dollars over the next four years with $48.5 million guaranteed.
This news couldn't have come at a better time for the Patriots as they will head into the NFL regular season with high hopes of getting back to prominent status in the AFC Conference with their sights set on competing for another Super Bowl title.
Bet the NFL Season With Bodog Sportsbook
Unfortunately, this good news was almost immediately followed by some bad news as the Patriots learned that Tom Brady had gotten into a car accident. This car accident was serious by any means, but it definitely gave the team a punch in the gut after finally being able to agree on a long awaited contract extension.
As of right now, Tom Brady has said that he has been effected by the car accident and will be good to go for the New England Patriots Week 1 showdown with the Cincinnati Bengals, but anyone that has been in a car accident, even a tiny fender bender, knows that it can affect you a little later on.
So despite the car accident, Brady seems ready to go for this season as he looks to lead his team back to form once again and reclaim the AFC East division title, but they will have their work cut out for them in the first game of the regular season as the Cincinnati Bengals will almost certainly put up one hell of a fight in order to come out on top in this one.
During the offseason the New England Patriots pretty much seemed content with their current squad on both sides of the football, but the Cincinnati Bengals didn't as they went out and signed veteran wide receiver Terrell Owens to take the pressure off perennial Pro Bowl wideout Chad Ochocinco.
It is no secret that both T.O. and Ochocinco can do more harm than good to a football team at times as they have a tendency to open their mouth and create controversy and locker room turmoil, but before heading into the NFL regular season, these two superstar wide receivers seem to be on the same page and have the common goal of winning football.
Bet the NFL Season With Bodog Sportsbook
Ultimately, the Batman and Robin combination of Terrell Owens and Chad Ochocinco might be a little too much for the Cincinnati Bengals too handle, especially if they start to struggle or one receiver gets all the attention from quarterback Carson Palmer, but as of right now they seem poised to contend for a second straight AFC North division title and maybe even a run at the
Super Bowl.
Even though the Bengals have made a considerable upgrade and could very well have the better defense heading into this Week 1 matchup, I believe the Patriots will be the team to come out on top as Tom Brady and company will play much better than anticipated.