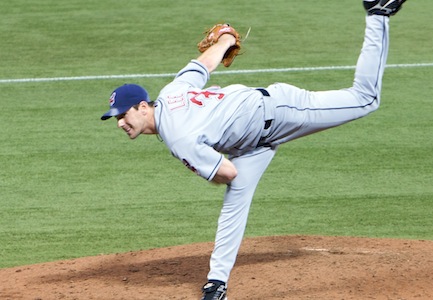 1. Cliff Lee
His postseason mystique was shattered by the San Francisco Giants in the just concluded World Series. The Giants' surprisingly heavy bats battered Lee. It's not like it matters though because Lee is still the biggest free agent out there.
Destination: Obviously, buzz has been swirling that the Yankees will throw a load of cash Lee's way. But after Yankee fans disrespected Lee's wife during the AL championships Lee may think twice. Then again with the kind of money the Yankees are willing to spend you'd be stupid not to sign with them.
Sign up for an Account Now at Bodog Sportsbook
2. Carl Crawford
Considered the top free agent position player in the market, Crawford will not be offered big money by the Yankees since they have Brett Gardner.
Destination: Crawford has stated his intention to stay with the Rays. But if the Red Sox, Angels and Tigers offer him a $100M multi-year contract it would be hard not to choose money over loyalty.
3. Jayson Werth
Werth is showing signs that he has no intention of returning to Philadelphia. He shortly filed for free agency after the conclusion of the World Series. Werth is likely in line for a payday worth $13 million or more per year.
Destination: ESPNBoston.com reports that the Red Sox have contacted Werth. The Angels are also ready to offer Werth a contract.
4. Rafael Soriano
The 30-year-old is one of the best closers in the game. He had 44 saves and a 1.76 ERA last season.
Destination: Nothing is certain yet for Soriano, but he'll not be in a Rays uniform next season.
Bet the NFL Season with Bodog Sportsbook
5. Magglio Ordonez
Ordonez was a $15M-type of salary player until he fractured his ankle in July.
Destination: Ordonez will likely return to the Tigers. The 36-year-old can act as a leader-veteran type player to young players.