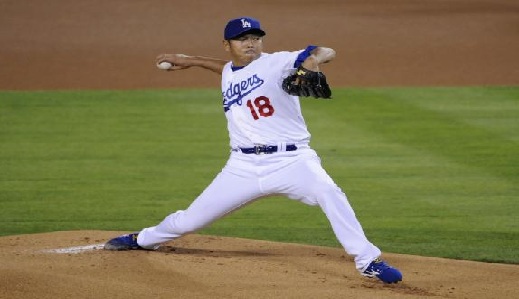 The Diamondbacks won Wednesday night's game in LA, but the Dodgers should be able to bounce back with a win on Thursday. While Arizona's Dan Haren is certainly among the league's elite pitchers, he has been known to struggle from time to time. This was the case in one of his early 2010 starts, and could very well be the case again on Thursday. The Dodgers, however, have good reason to place all of their trust in Hiroki Kuroda. Kuroda dazzled in his 2010 debut, and has been nothing short of spectatcular over the past few years. The Dodgers offense can really wake up when they face Haren on Thursday, giving them the boost that they need to embark on a winning streak.
Both pitchers in Thursday's match up have had great success against the opposing team. Neither Kuroda nor Haren have had any issues with the opponent, but Haren has not done as well on the road. This looks to be Haren's only weak spot, if you can even call it that. Nonetheless, both pitchers are absolutely capable of shutting down the offense altogether on Thursday. Regardless, Los Angeles' offense is much more well rounded. Every spot in the order is a threat, and no bullpen can skate through their tough lineup.
The Dodgers have the edge on Thursday, that is for sure. At -113 on the money line, the Dodgers are definitely a profitable pick. Haren is no slouch on the mound, but the Dodgers bats are too much to handle for virtually any pitcher short of Cy Young himself.