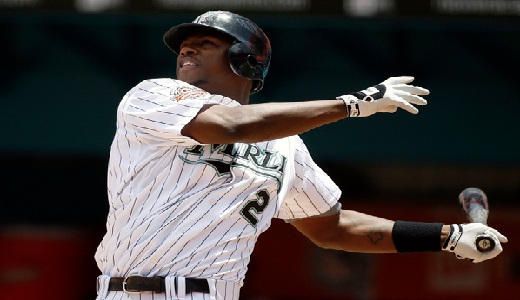 The Cincinnati Reds and Florida Marlins will face off for the third time this week on Wednesday. Cincinatti, an underdog for the entirety of the series, is looking for the sweep. Florida, however, is not going to lie down and take another loss. The Marlins are starting young Chris Volstad. Volstad has shown that he throws hard enough to be a force in the Major Leagues for many years to come. The Reds have been on fire the past few days, but Volstad is the perfect extinguisher. The Reds are starting Homer Bailey. Bailey has faced a lot of adversity in his Major League career. He was a major prospect between 2006 and 2008, but his potential has fizzled out over the past year or two.
The Marlins bats are hungry and could have a feeding frenzy with Bailey. On the other side of the field, the Reds might run into problems trying to hit Volstad. The offensive advantage still goes to the Marlins, even if the Reds have exploited sub par pitching by the Marlins in the first two games of the series. Tuesday night's game went into extra innings, so the Marlins will look for Volstad to eat up as much time as possible. The Reds should cool off Wednesday as the Marlins light up Bailey.
As was the case with the last game, the Marlins run line is the best bet in this game. The Marlins tend to explode for many runs, so when they win it is usually by a fair margin, even if 2010's small sample size indicates otherwise. At +155 there is a lot of money to be made with a bet on the -1.5 run line with the Marlins.