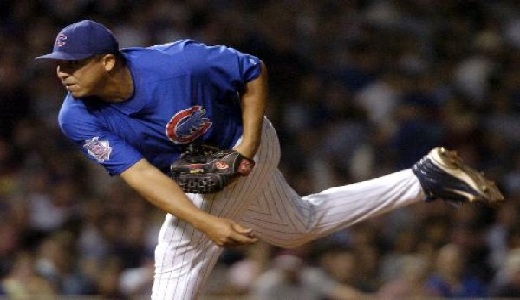 The Cubs and Reds enter the second game of their series on Saturday. On Friday, the Reds managed to squeak out a 5-4 victory by posting four runs in the eighth. Today, the Cubs are starting Carlos Zambrano. For the Reds, pitcher Aaron Harang gets the start. The edge in starting pitching clearly goes to Zambrano, though Harang can certainly hold his own. Some merit has to be given to the fact that the Cubs realize how fragile their season is. They need to maintain a steady record throughout the year if they want to secure a spot in the playoffs. This should go without saying, but is even more important this year than in years prior.
Look for Soriano to have a breakout game today, as he has been struggling so far. Beyond Soriano, the Cubs will rely on Derrek Lee, Aramis Ramirez, and even Marlon Byrd. This game is a bit of a toss up when it comes to offense, because the Reds are not exactly a powerhouse. Joey Votto and Jay Bruce lead the offense for Cincinatti, but after that, the lineup is quite dry. Rolen is a perennial hitter, but he is not the force that he used to be.
With the pitching match up being what it is, and with the Cubs having a clear offensive edge, the Cubs are a relatively easy pick on the moneyline at -108.