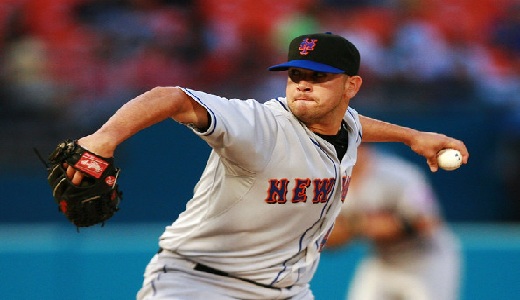 The Washington Nationals are paying a visit to the Mets in Flushing, New York. The Nationals are sending John Lannan to the mound, while the Mets are starting Oliver Perez. Neither team is off to a particularly hot start, but the Nationals should have the edge when it comes to starting pitching. The problem for the Nationals is still their lackluster offense. Aside from Adam Dunn, Josh Willingham, and Ryan Zimmerman, the Nationals don't have many options when it comes to their offense.
The Mets, however, should be a dominate offensive team in the NL. The Mets are in trouble because of their never ending injuries. Slugger Carlos Beltran is out, as is shortstop Jose Reyes. Both teams are really hurting when it comes to offense, despite an 8-2 win last night for the Mets.
Starting pitching should play a major role in this one, with the Nationals having a defined edge. The Nationals are already falling off the pace in the NL East, so look for them to battle back after a terrible Friday night performance. Lannan might not have impressive career numbers, but he hasn't had a lot of starts. Perez has proved to be unreliable.
At +113 on the moneyline, we are going with the Nationals and consider is a solid pick.