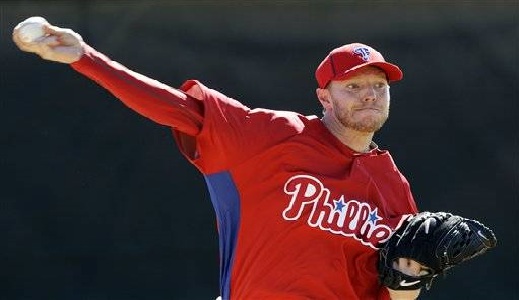 The Marlins are looking to add another win to their resume after a thrashing of the Reds on Thursday night. Florida, however, will need to contend with Roy Halladay. Halladay has been on fire in 2010. He has been everything that the Phillies had hoped, and he will look to keep his ERA below 1 when he faces the Marlins on Friday. Halladay has not done particularly well against the Marlins in his previous starts, but Halladay can turn it around if anyone can. Opposing Halladay is Anibal Sanchez. Sanchez is one of the Marlin's premier arms, but like Halladay, he has not faired well against the Phillies. While neither pitcher has great history against Friday night's opponent, we know that Halladay has the edge. The Marlins might have a more rested bullpen, but the Phillies bats can make any bullpen wear out in a matter of a few innings.
The offensive side of this battle is not even up for debate. The Phillies are perhaps the most dominant offense in all of baseball, so there are few teams that will be able to hold them down. With Anibal Sanchez's rough past against Philadelphia, it is certainly possible that he gets blown out early. It is not likely, because he is still a solid pitcher, but it is possible nonetheless.
Because the Phillies have such a massive advantage on offense, it makes much more sense to take the run line in this game instead of straight up on the money line. When the Phillies win, it is typically by more than 1 one, so you have to be willing to take your chances in this spot. The money line just has too much juice to make it profitable. If the Phillies money line is profitable, it isn't  by much, and it's not nearly as profitable as the run line at -130.