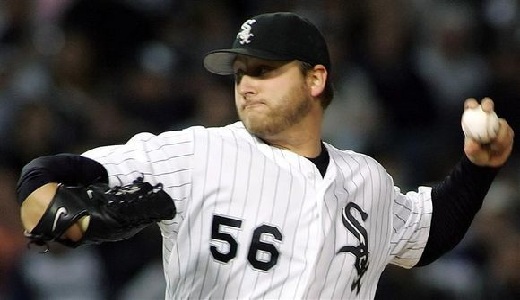 There is no doubt about it, the White Sox are off to an awful start, having posted just one victory in the young season. Sunday's game is just what they need to get backon track, with Mark Buehrle starting for Chicago. The White Sox desperately needed to send their ace to the mound. With Buehrle getting the start, the White Sox have an instant edge over almost anyone that they face. The Twins are responding with Nick Blackburn. Blackburn is someone who can give the White Sox some trouble, but he isn't somone who Chicago should typically have a tough time beating. The pitching match up is not even close in this one, Buehrle had an extremely impressive first start in 2010, while Blackburn could be an easy target for Chicago.
The offense is where things get a bit murky for the White Sox. On paper, Chicago looks like a dominant offensive team. They don't have any mega superstars, but they have a solid group of All Star caliber starters. Perennial All Stars? No, but guys like Gordon Beckham, Carlos Quentin, Alex Rios, and Alexei Ramirez are capable of exposing any weaknesses a pitching staff might have. When you look at the Twins, everyone knows who to be afraid of. Joe Mauer is of course a threat each time he takes the field, but Justin Morneau, Jason Kubel, and even Delmon Young have big game potential. On the offensive side of things, Minnesota might have the slight edge, but it isn't by much. When you consider that Buehrle is starting, it makes the White Sox an easy pick.
The moneyline is around -125 for the White Sox. All things considered, the White Sox should be a much heavier favorite. They should be gunning for a much needed win, Buehrle is starting, and their offense has a chance to breakout against Blackburn. The White Sox need to produce some offense if they want to win, but Buehrle's pitching should do wonders for their chances on Sunday.