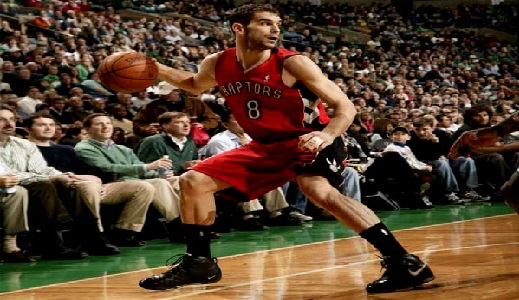 Toronto and Chicago are fighting for the last spot in the playoffs, and they have been for weeks. Toronto had to overcome a deficit in the standings, and have finally locked up the 8th and final spot. With that said, Chicago has the same record as Toronto, and is far from out of it. Today's game in Toronto should be a hard fought battle, as it is very possible that the game will decide who makes the playoffs and who doesn't.
Toronto hasn't given up the past few weeks, and even the games they lost were very close. They have been the definition of resiliency. Everyone thinks of Derrick Rose, Kirk Hinrich, and Luol Deng when it comes to the Bulls, but the Raptors are nothing to laugh at. With Jose Calderon and Hedo Turkoglu, Toronto gives Chicago a run for their money. Chris Bosh is out, but you know they aren't giving up. All things considered, you have to figure that the Raptors want this win more. They had to fight so hard to land a playoff spot, and it would be a shame to see them lose it now.
At +2 on the spread, the Toronto Raptors were a relatively easy pick. Toronto is one of those cities were you have to consider the home crowd. Toronto will surely have the stands packed and the fans screaming, giving them that extra boost to beat Chicago. Toronto wants this win, they've worked hard to get to this spot, and now they can win at home.