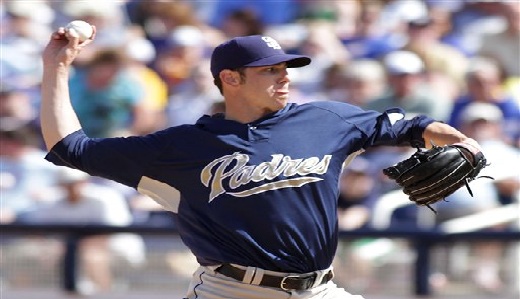 The last time Todd Wellemeyer started for the San Francisco Giants, he got blown up by the Los Angeles Dodgers. While one bad game against the Dodgers is excusable (they don't exactly have a weak offense), Wellemeyer can't make an excuse for his past seasons. He has never been good, and it is doubtful that he is ever going to be a good starter. It is actually surprising that Wellemeyer was not sent down to the minor leagues after his most recent performance. The Giants don't have many other options at this time, so Wellemeyer lives to see another day when he faces the Padres on Wednesday.
Wellemeyer has an ERA that is approaching 10, but his opponent, Jon Garland, is off to a strong start in 2010. Now, Garland used to be ace, and his reliability is still a question. It seems like Garland is giving it his all in an attempt to rejuvenate his career, so for that he needs to be given some credit. All things considered, this game can be very high scoring. Neither team has a pitcher who is likely to put on a Cy Young performance, and both San Diego and San Francisco have lively bats.
The best bet in this game is definitely the over/under. At only 8, the over/under seems quite low. A lot of people are going to say, "Yea, but that is because they are playing in Petco Park, a massive field." While this is true, there are few ballparks that can make Todd Wellemeyer look like a good pitcher. He does get a lot of fly ball outs, so he has that going for him, but even Petco Park is too small to keep some of the bombs that he gives up in play. Between these two offenses and the starting pitchers, it should be pretty easy to top 8 runs in this game.