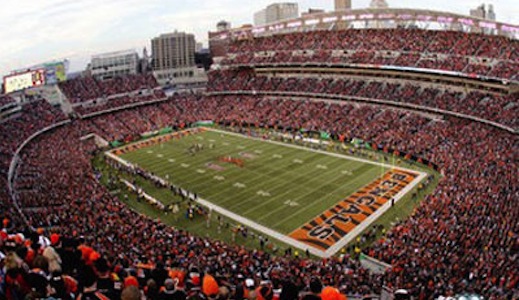 St. Louis at New England
The Patriots defense is not what it used to be. Could this be the effect of not being able to spy on other teams?
The Rams hung 36 points on the Patriots. Now that's a lot of points considering Sam Bradford is a rookie. It doesn't matter how talented of a guy he is, he's not supposed to pick apart a Belichick defense.
The good news is Tom Brady completed 18 of 22 passes for 273 yards. He connected with rookie tight end Rob Gronkowski for two touchdowns.
The Rams have a very bright future with Sam Bradford. They just need to surround him with a formidable O-line.
Bet the NFL Preseason Now – Click HERE
Indianapolis at Green Bay
Are there any more doubts to how good Aaron Rodgers is? He threw three touchdowns before the first half. The guy looks more than ready to help Green Bay forget about that Brett Favre guy. Rodgers led an impressive two minute drill before halftime.
The Packers running game made no significant improvement from last season.
Peyton Manning played, well, like Peyton Manning. The Colts defense is going to be a problem this season. The good news for the Colts is that the re-positioning of the referees has not affected their quick huddle play calling.
Washington at NY Jets
Mark Sanchez has been underperforming all preseason long and has not displayed the accuracy he had last season. Offseason acquisition LaDainian Tomlinson did have a good game with 86 yards on 11 carries.
Albert Haynesworth and Mike Shanahan are starting to show improvement with their communication with each other. Let's hope it continues throughout the season because these two guys are one of the best in the league in what they do.
Atlanta at Miami
Chad Henne and Brandon Marshall still need to work on their timing. Their poor performance against the Falcons should be quickly forgotten because once the season starts you're going to hear "Henne to Marshall" a lot.
Matt Ryan has struggled during the preseason and only threw his first touchdown against the Dolphins. Lucky for him that Atlanta's defense played great.
Michael Turner had 16 carries in the first half alone. Could this be a signal of things to come in the season?
Start the Season with Bodog Sportsbook – Click HERE
San Diego at New Orleans
The Saints are not favored to repeat as Super Bowl champs this year but they also weren't to win last season.
The biggest surprise for the Saints is Chris Ivory. He rushed for 45 yards on 11 carries and made defenders look silly by either running them over or making them miss.
Drew Brees and Philip Rivers performed as expected. Can Ryan Mathews fill the void left by LT?
Philadelphia at Kansas City
Kevin Kolb struggled against an average Kansas City defense. He completed only 11 of his 25 passes for 103 yards and was sacked four times. Kolb did not look like a starter against the Chiefs.
The Chiefs offense didn't fare well either. In five possessions, they produced a single first down. Matt Cassel completed 61 percent of his passes, threw one touchdown and one interception.
Still, Michael Vick is not expected to replace Kolb any time soon.
Cleveland at Detroit
Both bottom feeding teams, the Lions and Browns have something to look forward to.
Matt Stafford continued to display his improvement by completing 13 of his 17 passes for 141 yards. Jake Delhomme also played great throwing for 152 yards and a touchdown.
While both offenses were great, their defenses were bad.
Cincinnati at Buffalo
QB Carson Palmer is distributing the ball around which should keep his receivers happy for the time being. He threw his first touchdown of the preseason against the Bills.
The Bills have found a starter in Trent Edwards. He completed 13 of 17 passes for 153 yards. Buffalo is in rebuilding mode but don't be surprised if they creep into a wild card spot. RB CJ Spiller had another great game by scoring twice.
Jacksonville at Tampa Bay
Bucs Josh Freeman was sidelined with a broken thumb but Josh Johnson filled in nicely. He completed 9 of 14 passes for 122 yards and one score.
Jags' QB David Garrard failed to lead his team to the red zone. He played fairly well and his job as a starter is secure, that is until the Jaguars start losing.
NY Giants at Baltimore
Baltimore has always been known for its physical defense. That notion should stop now. The Ravens were explosive on offense against the Giants. Joe Flacco threw for 229 yards and two touchdowns.
Eli Manning struggled completing only 9 of his 18 passes. It was his first game since needing stitches to his forehead. It didn't help that the Giants running game also struggled.
Dallas at Houston
The Cowboys had trouble with their offense. Tony Romo threw for 146 yards with no touchdowns. The main problem is their unreliable O-line.
Arian Foster rushed for 110 yards and a touchdown for Houston. The Texans may finally have a running game to go with their formidable passing game.
Tennessee at Carolina
The Panthers don't seem to miss Julius Peppers as they sacked Vince Young four times. TItans RB star Chris Johnson ran for just 10 yards on eight carries.
Carolina's defense is going to be a force to be reckoned with this season.
The Titans passing game is in trouble if Young does not get his timing down.
Seattle at Minnesota
Finally Brett Favre was playing football instead of concocting another drama episode. Favre was knocked down a couple of times and was intercepted twice. Adrian Peterson's rest during the offseason has brought some spring to his legs. He ran for 37 yards on 11 carries.
But it was the Vikings' defense that was the big story. It repeatedly pummeled Matt Hasselbeck to the ground.
Arizona at Chicago
Matt Leinart was expected to replace Kurt Warner as the starter for the Cardinals but with Derek Anderson's solid performance in the preseason Leinart's spot isn't guaranteed.
Anderson started the game and he completed 7 of 12 passes for 94 yards. Leinart checked in and went 9 of 10 for 84 yards. Now, it's up to Coach Ken Whisenhunt to flip a coin and choose between the two inconsistent QBs.
Jay Cutler struggled against the Cardinals. He was sacked four times, was intercepted twice and completed just 10 of 20 passes for 129 yards. Cutler will continue his bad play if the Bears don't improve his protection.
Larry Fitzgerald's injury has bothered him from the start of the preseason. He sprained his right knee in the first preseason game. It seems the Madden Curse is a year late.
San Francisco at Oakland
Jason Campbell was knocked out after taking a hit in the second quarter. Bruce Gradkowski, who should be Oakland's starter, stepped in and threw for 202 yards and two touchdowns.
Newly acquired QB David Carr played great for the Niners. RB Frank Gore, who recently recovered from injury, ran for 58 yards on two carries.
"After a month of training camp, finally getting to play in a game, I was like a little kid out there," Gore said. "When my number got called, I took advantage."
Pittsburgh at Denver
Ben Roethlosberger better hurry back because if Dennis Dixon's performance against the Broncos is any indication then Pittsburgh is a lock to lose all their games without Big Ben.
Dixon threw two interceptions and the guy he is backing up, Byron leftwich, did not complete any of his four attempts.
Roethlisberger is set to meet with NFL commish Roger Goodell to talk about shortening his suspension.
Tim Tebow threw a touchdown pass to Eric Decker.