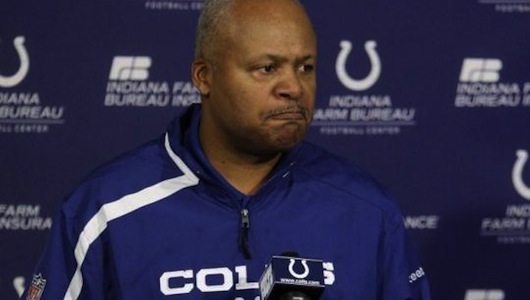 The Indianapolis Colts have dropped four of their last five games, most recently to the streaking Cowboys. Injuries have finally caught up to the veteran team and even Peyton Manning's talents can't overcome them.
Manning himself is slumping. Throughout week 9 Manning has thrown 13 interceptions and only nine touchdowns. His teammates are banged-up. Tight end Jacob Tamme and receiver Reggie Wayne didn't practice today and Joseph Addai and Austin Collie were limited.
Sign up for an Account Now at Bodog Sportsbook
The four-time MVP may be forcing passes a little bit and trying to do too much. He doesn't seem to trust teammates that are newly integrated in the offense. He's been panicky in the pocket and misreading defenses all over the place. Manning can feel the pressure of letting this season slip away.
Image by Getty Images via @daylife
Even his former coach Tony Dungy noticed it. "He is not used to making mistakes that cost his team games. What is happening is he's pressing too much."
Even with their recent struggles the Colts are still second in their division. They have three games against division rivals remaining and just might steal the division title from the Jaguars. Don't hold your breath though because the Jaguars' last two games are against a dysfunctional Redskins team and a struggling Texans team.
Bet NFL Football at Bodog – Click HERE
It's a right move for coach Jim Caldwell to let his players rest instead of practice. Caldwell believes that the Colts can still turn things around. "It's pretty simple. All we have to do is look at what we do at this time of year," Caldwell said. "We have to be able to string four together in order to get that done. I don't think there's anything more plain than that."
If anything, it's not safe to bet against Manning under any circumstance. It's the regular season for crying out loud. We know that Manning is an exceptional season performer. Now, if this was the playoffs it would be a different story.