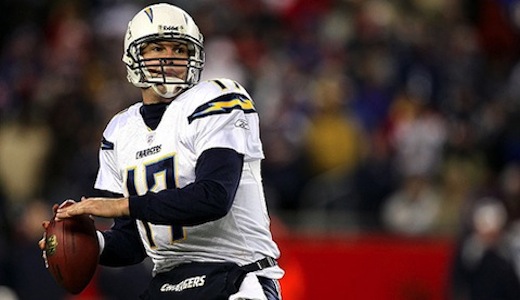 1. Tom Brady
I had to double check to make sure that Tom Brady has won only one MVP award. I seriously thought he had at least two. Of course, it's tough to argue against the magnificent seasons of Peyton Manning, but Brady is a better winner. Manning can keep all the MVP trophies he wants. Still, Brady deserves the recognition this season. He is second in the league in QB rating (105.8), has thrown 23 touchdowns against only four touchdowns. And most importantly the Patriots are 9-2. If he can lead the Patriots to a win over the Steelers, you can't argue against Brady. Well, except against his hair.
Sign up for an Account Now at Bodog Sportsbook
2. Michael Vick
Vick is a legitimate MVP candidate. He has lost only one game as a starter, which brings his record to 6-1. Just hours ago he led the Eagles to a comeback win over the Texans and finished with 302 passing yards, two touchdowns and one interception. He also rushed for 48 yards and a touchdown. Numbers don't show the whole story though. He made big plays down the stretch despite absorbing punishment the whole game.
3. Philip Rivers
Image via Wikipedia
Rivers is by far the most important player to his team. He has virtually no weapons to work with and is still one of the league leaders in passing yards. Only once Rivers has failed to throw for more than 200 yards. But the Chargers are going to have to win the next five games for Rivers to have a chance to win it.
4. Arian Foster
From a statistical standpoint, Foster is right up there. He has no chance to win it though because the Texans have dropped five of their last six games. It's a shame that Foster's chances are hurt by Houston's inability to protect leads. He doesn't only excel in the backfield but also as a potent screen receiver.
Bet the NFL Season With Bodog Sportsbook
5. Mark Sanchez
All of us know that the Jets' success is dependent on their defense, but Sanchez deserves some recognition. He has protected the ball and has executed the offense down the stretch. He's not the level of Manning, Brady and Rivers but he knows how to win.