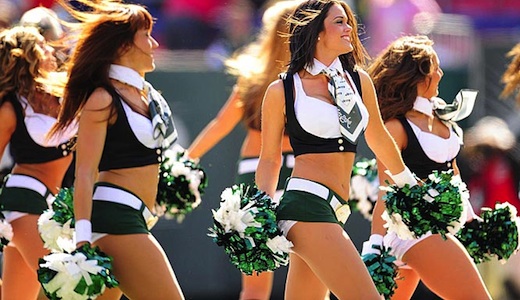 The Jets dropped another game last week, this time to the 6-6 Dolphins. After reeling off nine out of 11 wins the Jets were perennial Super Bowl contenders. They were the favorites. Rex Ryan and his boys became so confident that they started talking trash and almost assured a victory over the New England Patriots in week 13. All of that backfired when Tom Brady picked apart their secondary with four touchdowns and the Patriots humiliated them 45-3. Of course many thought this was just a minor speed bump en route to New York's improbably Super Bowl run but their loss last week raised concerns.
Sign up for an Account Now at Bodog Sportsbook
They've combined for a measly nine points in the past two games and allowed a total of 55 points.
Now with the team looking headless they'll have to face a Pittsburgh team on a four-game winning streak. A peaking Troy Polamalu is bad news for a struggling Mark Sanchez.
Sanchez was an honorable mention for league MVP two games ago. Now he's the reason why the Jets are struggling. He has forced passes at times opting to throw the ball away instead of hanging on to it and taking the sack. Since he spent only one full year playing in college Sanchez has the tendency to commit to throws that he thinks he can make. Some call this swagger but this time it should be called inexperience and cockiness.
Blame also goes to head coach Rex Ryan. Ryan has failed to utilize Shonn Greene and LaDainian Tomlinson more. They're slowly veering away from the identity they established a year ago — running the ball and playing hardnosed defense.
Bet NFL Football at Bodog – Click HERE
It took some time but the league has caught up to the Jets. Their defensive sets have been figured out and Sanchez picked a superb time to go through puberty.
So are the Jets overrated? Probably not. They deserve the credit that came with their early success. Success down the stretch though will be dependent on their ability to adjust.