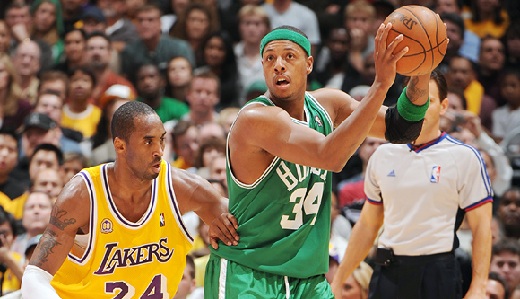 Boston Celtics vs. Miami Heat (Over 182)

This series has been very interesting, to say the least. Miami should have won game won, but they managed to blow a sizable lead. Game two, however, was never even close. Boston dominated almost the entire game en route to an easy win. Points are going to be scored in this game, as the Heat are going to need to push it up and down the court to stay in the game. Wade can burn anyone and he loves to keep games fast paced. Michael Beasley needs to step up for the Heat, though, because Wade can't win games all on his own.
This game is very tough to bet on either the spread or the moneyline. Miami has home court advantage for the first time in this opening round, but Miami shouldn't be rocking like it was in the Boston Garden. It would not be surprising if Miami got crushed on Friday, but it also wouldn't be a major shocker if the Heat kept it close the entire time. At the outset, this series looked like the most unlikely to go four and out, but now, it is very possible. If you are really tempted to bet on a winner here, take the Celtics moneyline, but it isn't highly recommended.
The over/under should be relatively easy to cover in this game. Game two of this series hit 183 points, and that was a game where one team outscored the other by 30 points. If Miami can stay within shouting distance, there is no reason that the total couldn't hit 200. It isn't likely that the score gets this high, but it is far from impossible. If you look at game one, you are going to see that the total was only 161, but Miami really fizzled out and Boston got off to a slow start. If both teams can stay consistent in game three, this one should eclipse 182 with relative ease. This is the key, neither team getting off to slow starts or finishes.