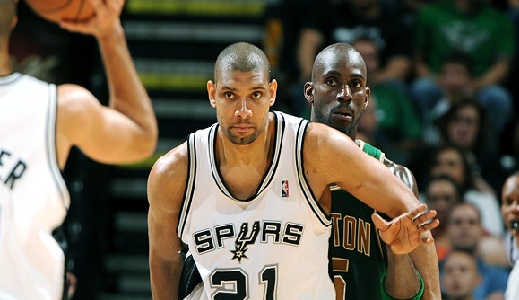 The Spurs and Mavericks are tied up at one game a piece, but this series has been dominated by the Spurs. While Dallas earned home court advantage, the Spurs were able to keep both games close. San Antonio coasted to an easy win in game two with a final score of 102-88, and their loss in game one was only by a few points, 94-100. Now the Spurs get to head back home with a chance to take a 2-1 series lead. The Mavericks are going to have a tough time keeping the ageless Spurs at bay, and they are lucky that the series is tied up heading into game three. If Dallas loses this game, the odds are that they are out in round one. They will only be down 2-1 if they lose the game, but with the way they have been playing, 2-1 might as well be the series.
Tim Duncan, Tony Parker, and Manu Ginobili have been winning for years. No matter what obstacles they are faced with, they somehow come up with a win. 2010 was another great year for San Antonio, and you know that Duncan wants to add another ring to his collection. He is one of the biggest warriors in the NBA, and he does not want to let this series slip away. This team has a lot of heart, and it has to make any bettor feel a bit more comfortable.
There are many different angles in this game which should be considered. The over/under is interesting to consider, but it is lined up pretty much where it should be. The moneyline seems weighted a bit too much towards the Spurs, but not enough credit is being given to the Mavericks. The best play in this game is definitely the spread at -3.5 for the Spurs. They are heading home with a win under their belt and have veteran leadership. San Antonio has to know that they have the edge in this series. Betting on the Spurs is the best way to go in game three.