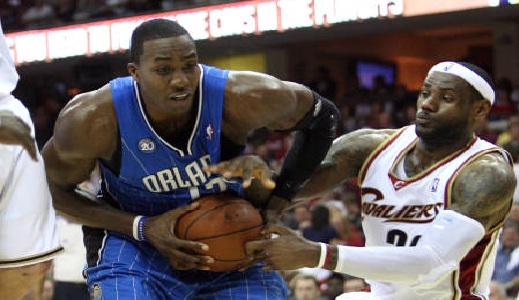 Orlando took game one of the opening round of the playoff battle between the Bobcats and the Magic, but Charlotts made it close. At first, it looked as though the Magic were going to blowout the Bobcats, but Gerald Wallace and company made it close. Still, it was a 9 point game, so it wasn't like it came down to the last second. These two teams really don't match up, and the Magic have a defined advantage. It wouldn't surprise many people to see the Bobcats get crushed in a 20 point Magic victory.
Dwight Howard is the dominant force for the Magic, though he had a disappointing game one. His partner in crime, Vince Carter, is more than capable of carrying his share of the weight. The Bobcats, much like the Magic, are largely comprised of role players. Guys like Jameer Nelson and Rashard Lewis have been crucial to Orlando's success. If a few guys are off their game, it could spell disaster for the Magic. If Dwight throws up another 5 point performance with only 7 rebounds, it will be surprising if the Magic can escape with a win in game two.
With a poor performance by Dwight Howard, the Magic still somehow won by 9. If Howard shows up on Wednesday, the Magic can really put a hurting on the Bobcats. The moneyline is at +400 for the Bobcats and -500 for the Magic. This is quite a steep price for a moneyline, so the spread is the next place to look. At 8.5, the Magic have a very good chance to cover, and this is the best bet available. If they won by 9 without their superstar making a big contribution, how much could they win by with some help from Howard? Bet against the spread (take the Magic) and be very confident.