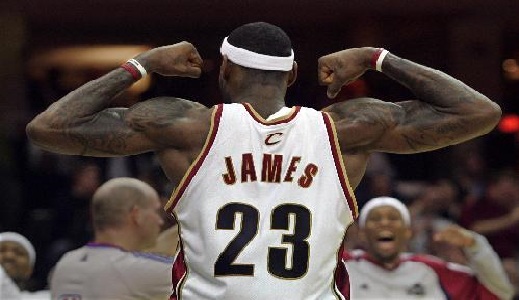 Cleveland Cavaliers -3.5 (Click Here for Best Line)

Wow, does the public really think home court advantage is worth a full 8 points? Apparently, because the Bulls, who were 11.5 dogs in game one, are now only 3.5 dogs in game three at home. This is the first game that the Bulls are playing at home. In game two, the Bulls kept things close until the end. As 10.5 point underdogs in game two, we recommended that bettors take the Bulls against the spread. That bet ended up being a winner, but for Wednesday, the Cavaliers are the best bet.
Try Out SuperBook-US Approved Sports Betting Site
Many bettors think that the Bulls are "due" to win, and that home court advantage will give them that extra push to get over the edge. The reality is, however, that the Bulls are just outclassed by the Cavs. Cleveland may rely on Lebron James, but they can kick it out to Mo Williams or down low to Shaq whenever they are in trouble. Chicago, on the other hand, really needs Rose to perform. Derrick Rose single handedly kept the Bulls in game two and within shouting distance in game one. Noah stepped up in game two as well, but players like Luol Deng took shots that they just couldn't afford. Hinrich, too, was off target for much of the game. In the end, the Cavaliers were able to exploit the Bulls weaknesses and closed out the game.
The moneyline on the Cavs is an option to consider, but at -175, it is not really worth the 75 point drop in value. The Cavaliers should be able to win by 5 or more points in game one, so the spread is the best bet. The Bulls are devoid of almost all value in this game. If you really like the Bulls in this game, take the moneyline, but it is a major drop off in payout when compared to games one and two.