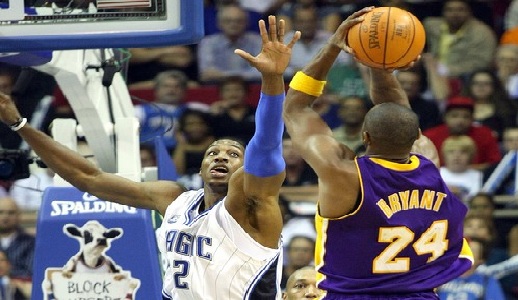 Take This Bet:
Los Angeles Lakers +3.5 (Click Here for Best Line)

Game two of the Lakers vs. Thunder series was a thriller. Oklahoma City had a chance to win, but they came up just short. If Jeff Green could have made a three as time expired, everything would have changed. As it is, however, the Lakers have a commanding 2-0 series lead. Kobe just knows how to win, even when it seems like his team is on the brink of a loss. The first two games of the series were played in Los Angeles, but now the teams head to Oklahoma City, and you know the arena will be rocking. The home court advantage, however, might not be enough for OKC to win. The Thunder could definitely win this game, and they are probably going to win at least one in this series, but Kobe and crew want to lock it up on Thursday.
Try Out SuperBook-US Approved Sports Betting Site
The Lakers do not seem as dominant as in years past, but they always find a way to win. Even with Kobe Bryant playing with an injured finger, he is still able to step itupon offense and lead his team to a win. Durant, too, has been holding his own. Though Kevin Durant has little playoff experience, he looks like a veteran on the court in this series. He wants to win just as bad as Kobe, but he just doesn't have as many weapons in his arsenal.
This series has been quite interesting, and the Thunder have the ability to make it even more exciting with a win. If you feel confident in the Thunder, bet on the moneyline, not the spread. The Lakers at +3.5, however, are the best bet in this game. If they do lose, you are going to cover a fair amount of the time.