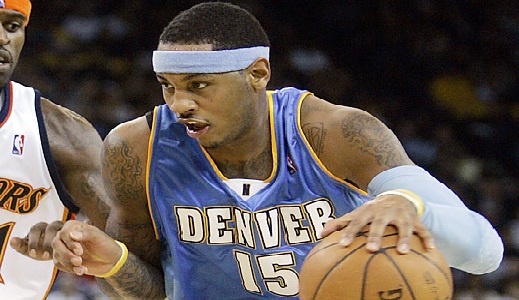 Yes, this game is being played in Utah, and yes the Nuggets did struggle in game two. What a lot of bettors are forgetting, however, is that Denver was able to stage a very impressive comeback in game two. They showed poise and that they knew how to win in the face of adversity. Well, maybe they didn't show that they know how to win, since they lost, but they made it close. Most people counted Denver out after the first half, but they kept fighting back and eventually they were right back in it. A lot of teams would have given up after facing such a large deficit, but not the Nuggets. This team needs to be given some extra points for their determination, and maybe Utah's value should be reduced a bit after blowing such a large lead.
Game two was interesting and the Jazz were able to barely escape with a win. Game one, however, was solidly in favor of the Nuggets. If the Nuggets could have avoided a slow start in game two, this series could easily be 2-0. Instead, we sit at 1-1 before the tiebreaker on Friday night. Both teams head to Salt Lake, the first game of the series to be played outside of Denver. How will this effect the teams? Utah's home court is known the exciting atmosphere. Its fans have watched playoff battles since the days of Malone and Jordan. It should be loud, but Denver's veteran leadership can handle it. Home court is always an advantage, but it might be lost on players like Carmelo Anthony and Chauncey Billups.
The best bet in this game is the Denver Nuggets against the spread. Being given 2.5 points is great for any Denver bettors, as they have a good chance to win this game. Even if it comes down to the wire and Utah manages to win another close game, there is a shot that 2.5 will be enough for a win. The moneyline shouldn't be given too much consideration in this game, particularly if you are betting on the Nuggets. Denver should be able to win this game barring another slow start, and this is a relatively safe bet.