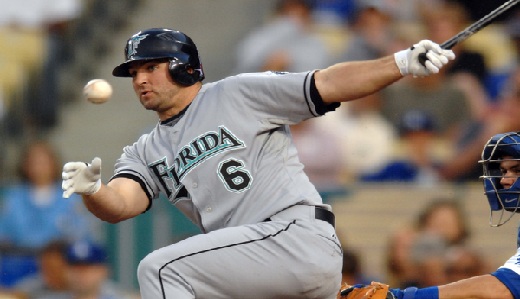 The Marlins and the Astros meet in Houston Tuesday, but the Astros probably aren't going to be too happy about playing in front of their home crowd. Houston couldn't beat the female softball champions, let alone most of their Major League opponents. They have struggled mightily in 2010, and have been out shamed only by the Baltimore Orioles. Enough with the negative talk, though. Let's move forward to Tuesday's match up. Ok, more bad news. The Astros are set to face Chris Volstad. Volstad throws fire and will almost certainly own the entire Astros lineup (not like that is tough to do).
Facing Volstad is Brett Myers. Myers, recently departed from the Philadelphia Phillies, is looking to back up his impressive performance against the Cardinals last week. Don't be surprised if Myers blows up, though, as he isn't exactly known for his consistency. It wouldn't surprise many people if he decided to let up seven runs in the first innings. With that said, he seems to be improved in 2010, and can be a force to contend with.
The offenses for these teams are very different. The Astros are like a AAA team, while the Marlins have some strong hitters. Powerful bats including Dan Uggla, Jorge Cantu, and Hanley Ramirez are always locked and loaded. The Astros, well, they are just locked. Volstad shouldn't have much trouble shutting down the Astros, or he will have a lot less trouble than Myers will with the Marlins. Neither team is spectactular, but the Marlins are much better than the Astros in virtually every aspect imaginable. The Marlins are only at -115 on the moneyline, so even though Florida is a favorite, it isn't by much. Take the Marlins in this game and feel very good about it.