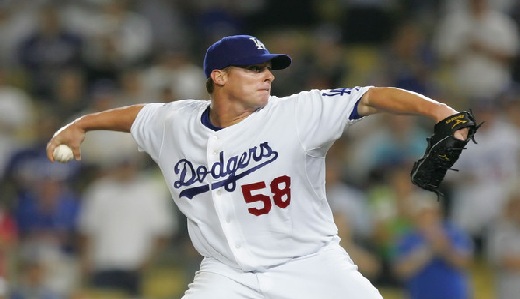 The Los Angeles Dodgers have had a turbulent 2010 season, looking great at times, while looking terrible at others. They seem to put a beating on weak pitchers, but can't make contact against strong pitchers. Now, you might think that this could be said for any team, but the Dodgers are different. They don't hit strong starters, at all. It's not like they post two or three runs, they flat out can't hit. Luckily for the Dodgers, Cincinnati is starting Homer Bailey. Bailey has been an overrated prospect for almost four years now. He has never lived up to expectations, and there is no reason to think that this is going to change on Tuesday. Bailey's ERA for 2010 is approaching 7, much like it has the past two seasons at various points in time.
The Dodgers are starting Chad Billingsley. Unlike Bailey, Billingsley has done his best to live up to all kinds of hype. For years, Billingsley was a top prospect in the Dodgers organization, and now he is setting into his role as a starter in the Los Angeles rotation. He hasn't been phenomenal in ERA, in fact he has been mediocre at best, but he knows how to turn it around. He can post a stellar performance when he wants to. In the end, Billingsley is a much better pitcher than his opponent, Homer Bailey. Aside from all of this, Billingsley boasts a career 2.35 ERA vs. the Reds. Bailey, on the other hand, has an ERA over 5 against the Dodgers.
The best bet in this game is on the Dodgers moneyline. It is a bit high, sitting at -135, but it is not nearly as high as it should be. If the Dodgers manage to lose this game, it is either because Bailey puts on an amazing performance out of nowhere, or because Billingsley implodes. Take this bet at -135 every day of the week.