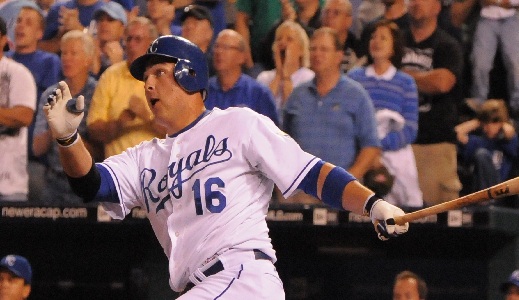 The Detroit Tigers are off to a hot start in 2010, while the Royals are the same old Royals. The records of these teams, however, are not truly indicative of their play or potential. Kansas City won a game against Boston, and could have very easily won a few more. Detroit, on the other hand, just barely won on Sunday, overcoming a major deficit. Detroit seems to be one of the most overvalued teams in baseball. They have some offensive firepower, with Miguel Cabrera and Johnny Damon, but they aren't as strong as they might seem. The team is lacking in a lot of areas.
Kansas City is far from a major offensive threat, but they have a lot of role players that are capable of putting together some good games. Beyond this, their pitching can keep them in a lot of games. On Monday, the Royals are starting Luke Hochevar. Hochevar could be a big problem for the Tigers, a team who had to play through a lot of adversity to lock up a win on Sunday. Max Scherzer will be taking the mound for Detroit on Monday. Detroit is, without a doubt, in great shape whenever Scherzer is pitching. With that said, their bullpen has to be pretty shot after Sunday. Their bats are tired, and it was just a long day overall for Detroit.
Is Kansas City going to win this game "most" of the time? No, probably not, even when you consider some of the variables in play. That said, they are going to win enough to justify a +165 pick on the moneyline. The Tigers might catch fire early, but there is a legitimate chance that they will struggle after Sunday's game.