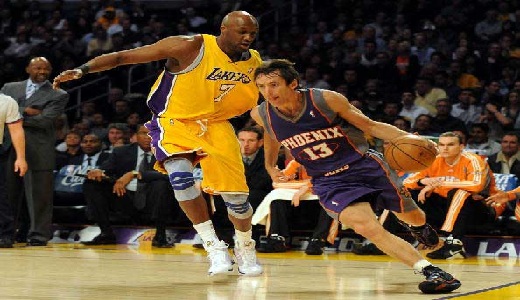 Take This Bet:
Phoenix Suns (EVEN) (Click Here for Best Line)

The Blazers impressed everyone when they were able to beat the Suns in game one of the first round playoff series. Game two, however, was not even close. The Suns walked away with an easy 29 point win. This was what Phoenix had in mind when the series started, not a 5 point loss. The Suns are now motivated and have regained the momentum that they had for the majority of the regular season. They have never ending weapons and are a threat to any team in the NBA.
Try Out SuperBook-US Approved Sports Betting Site
Steve Nash is once again an MVP contender, even if he isn't likely to win the award in 2010. Combine Nash's scoring and passing ability with Amare Stoudemire's force in the paint, and this team is virtually unstoppable. What do the Blazers even have to combat with? A healthy Brandon Roy? No. Roy was a requirement if the Trail Blazers wanted to win this series, and without him, it is almost impossible. They are going to need Andre Miller to be absolutely unbelievable if they want the remaining games to be close. There is a very slim chance that Portland wins this series, or even another game.
It really is amazing that the game is even money, with neither team being given the edge on the moneyline or spread. A line of -5 for the Suns would still be a relatively safe bet in this game, let alone at even money. The Blazers just aren't on the same level as the Suns, no matter how you look at it. Sure, Portland gets to play the game on their home court, but the crowd does not compensate for the offensive weapons that the team is missing. The Suns are going to blow out the Trail Blazers unless they perform well under expectation. This is one of the best bets available so far in the early NBA playoffs.