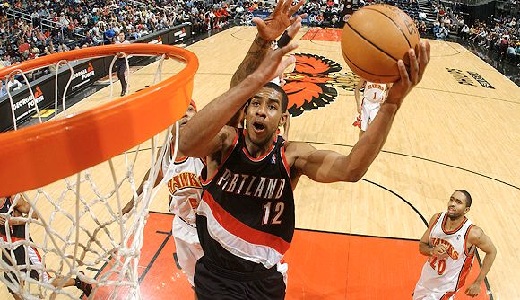 The Suns put a beating on the Trail Blazers in game three. We told bettors to take the Suns in game three when they were even money. In fact, we said it was one of the easiest bets in the entire playoffs. Game four is no different. The Trail Blazers may have won a game in this series, but don't let that confuse you. The Suns are a much better team than the Blazers. Portland just can't run with Phoenix, even if it might seem like it on the outset. If you watch these games, it is blatantly obvious that Phoenix is the better team. Whether it be the veteran leadership or the actual talent, Phoenix has Portland crushed in every dynamic imaginable.
It really is fascinating that the Trail Blazers are only being given 1.5 points in this game. If Portland didn't win a game this series, it is a near certainty that this spread would be closer to 4 or 5, at the very least. Yes, the Trail Blazers are at home, but they demonstrated in game three that home court advantage wasn't much of a boost. There are certain teams where home court advantage is huge, Boston for example, and then there are teams like Portland where it is largely irrelevant. Far too much credit is given to the Blazers in this game, that much is certain. The Trail Blazers could win this game, it is not an impossibility, but it is far from likely.
There are a few areas to consider in this game. The moneyline is off in most sportsbooks, so that bet is out of the question. If you can manage to snap it up at a better price than the 1.5 point spread, take it in a heartbeat. The over/under is very touchy in this game, primarily because of the volatility of the Trail Blazers. Take the Suns at -1.5 and look for a relatively easy win.