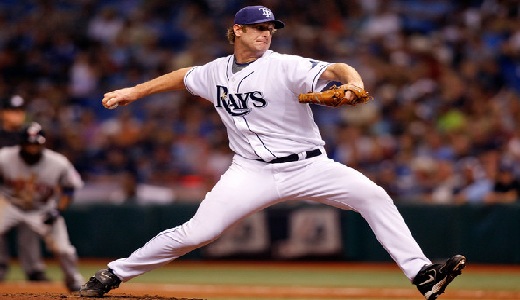 The Rays and Orioles are set to battle again on Tuesday. On Monday, Tampa Bay was able to overcome a small one run deficit en route to a 5-1 win in Baltimore. The Orioles have been struggling mightily in 2010. This season was supposed to be a big year for the Orioles, but it has been a major disappointment so far. The Orioles have all of the weapons to win, particularly on offense, but they haven't been able to produce at all. With that said, their bats can't remain dead forever. Tuesday they are going to face Jeff Niemann, a pitcher who they have seen many times before. Niemann is far from an easy target, but the Orioles are prone to an offensive explosion.
The Orioles are starting Brian Matusz. Matusz is a young pitcher who has been quite impressive in his young career. He doesn't look to be the type of pitcher who will occasionally blow up. He is pretty steady in his approach and can shut down virtually any lineup in baseball, the Rays included. If he can handle Crawford and Longoria, Matusz should be able to keep the Orioles in the game.
The Rays have posted a number of comebacks on the Orioles in 2010, but the O's usually start off with the lead. Since the Orioles are prone to blowing games because of their weak bullpen, the best bet in this game is the first five innings. The Orioles are even money, while the Rays are closer to -120. If the Orioles bats can wake up early, they will lock up this bet.