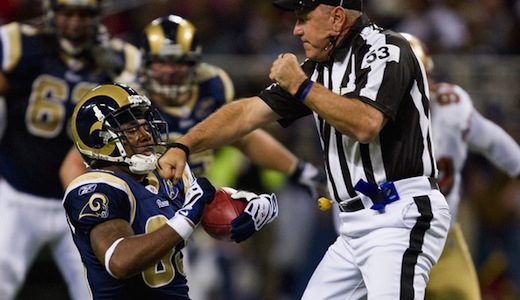 Over the past decade or so, the San Diego Chargers have become one of the elite teams in the NFL and have absolutely dominated the AFC West division in the process by winning the division title five times in the last six years, but this season it appears that things have started to change in the AFC West division as Philip Rivers and company have really struggled in the first six weeks of the season while other teams in the division have started to improve.
Bet the NFL Season with Bodog Sportsbook
Fortunately, there is still plenty of football to be played in this NFL regular season and the San Diego Chargers will have opportunities to turn things around, but in Week 6 they failed to do just that as they weren't able to get the best of the lowly St. Louis Rams who came out with the 20-17 victory.
Even though most people anticipated the St. Louis Rams to continue to be one of the worst teams in the NFL once again this season, rookie quarterback and number one overall pick in the 2010 NFL Draft in Oklahoma's Sam Bradford has proven to be worth what the Rams paid for him as he has improved his play with every passing week.
Obviously, the St. Louis Rams could still be a few years away from contending for a playoff spot in the NFC Conference, but they have had the ability to beat some very talented teams this season like the Washington Redskins, Seattle Seahawks and the San Diego Chargers.
Ironically enough, just one week before the Rams took on the Chargers in Week 7, Sam Bradford and company really struggled against a team that hadn't won one game all season long in the lowly Detroit Lions. Even though the Detroit Lions are a very talented team with a bright future, they weren't considered a team that could put 44 points on an up and coming team like the St. Louis Rams.
Not only did the Detroit Lions shred the St. Louis Rams defense, but they couldn't score on offense with the Rams accounting for just six points off field goals.
Sign up for an Account Now at Bodog Sportsbook
In Week 6, it was thought that the San Diego Chargers had the perfect opportunity to get back on track by taking advantage of a team that just got pounded the week before, but the complete opposite as Philip Rivers and company just couldn't play consistently well and the Chargers defense let Rams running back Steven Jackson rush for 109 yards and a touchdown.
Unfortunately, the Chargers lost their second consecutive game to an opponent they should have beaten and beaten with ease.
There is no question at this point in time that there are some serious problems that the San Diego Chargers have to address as they could be headed for some drastic changes in the near future if they continue to struggle.