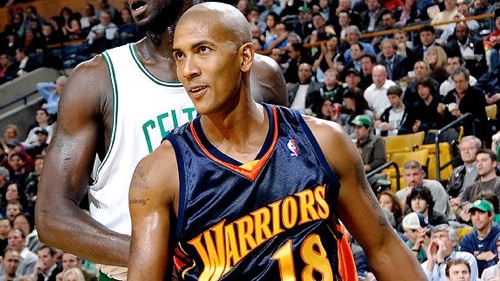 Bet your favorite sport – Click Here NOW
The defending two-time NBA champion Los Angeles Lakers aren't even a month removed from winning their second straight NBA title, but they are already starting to think about their future and assembling a team to compete for yet another three-peat in the Phil Jackson era.
Even though the Lakers will almost certainly make some moves in the offseason, the team's top priority as of right now is re-signing Phil Jackson. Over the past couple of years, the Zen Master has flirted with the possibility of retirement, but has stuck with the team and now has two more NBA titles to add to his legacy.
Now that Phil Jackson has 11 NBA titles to his credit and has officially passed Boston Celtics legendary head coach Red Auerbach by two NBA titles on the all-time list, there really isn't much left for him to prove and he might feel that it is the right time to walk away from the game.

Even though Phil Jackson has still yet to make up his mind about his future, the Lakers must move on and continue to pursue other options for other areas of the team like upgrading the bench.
There have been a few rumors surrounding the Los Angeles Lakers recently with some pretty big names getting thrown in the mix. The one proposed trade that might still happen which has been talked about almost all season long was All-Star forward Chris Bosh heading to Los Angeles in exchange for Andrew Bynum and Sasha Vujacic.
This trade is obviously a stretch as it would have to be a sign-and-trade deal and the numbers would have to match up perfectly depending on what kind of deal Chris Bosh would want. Even though the deal could be very difficult to pull off, the Lakers are no strangers to one sided blockbusters as they were able to do just that back in 2008 with the addition of Pau Gasol from the Memphis Grizzlies for virtually nothing.
Although the Chris Bosh deal might still go down if the Lakers are bold enough to pull off another trade like that, the moves that the Lakers will most likely make will all be in free agency.
Obviously, the Lakers are a bit strapped for cash at the moment as they have very big salaries on the books with just Kobe Bryant and Pau Gasol alone, so signing big-name free agents like Amare Stoudemire are pretty much impossible but there will be quite a few prominent players that will be available.
The one free agent that is getting more attention than other by the Lakers so far in this offseason is defensive minded forward Raja Bell.
It is no secret that Raja Bell and the Los Angeles Lakers have history, especially Bryant and Bell, but the addition of Bell would be perfect for the Lakers next season.
Raja Bell brings some much needed hardnosed defense (much like Ron Artest's defensive mindset) and a great outside shot. Not only would Bell be a great addition for the Lakers in their attempt for a three-peat, but apparently Kobe Bryant really wants this to happen as he has squashed the past beef with the forward and would love to have him on the squad next season.