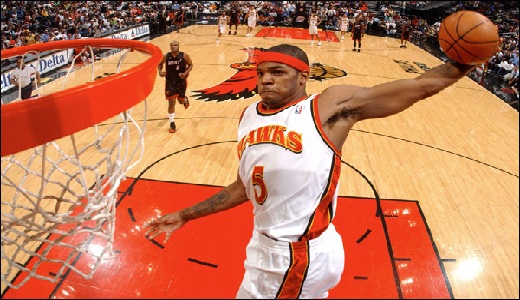 The Atlanta Hawks absolutely crushed the Bucks in the opening quarter of Saturday night's series opener. Despite a seemingly narrow margin of victory, there is no doubt that the Hawks are the superior team. Without Andrew Bogut, the Bucks are gasping for breath. Even if the Bucks did have Bogut, the Hawks would still be quite a challenge. The Bucks should be happy to be in the playoffs, but they can't honestly think they have a prayer in this series. Any team is going to struggle when they are void of a superstar player, and Milwaukee is no exception. A sweep in this series is certainly within the realm of possibility. Bet on the series and more at Sportsbook.
Atlanta and Milwaukee get a prolonged break after Saturday's game. Where most of the series take a day break, the Hawks and Bucks got two days off. This should give both teams plenty of time to get back in proper shape. There are no unknown variables that should play a major role in this game, be it day-t0-day injuries or otherwise. Brandon Jennings stepped up big time in his first NBA playoff game, putting up over 30 points, but his teammates did not follow his lead. If the Bucks want a shot in this game, they will need to set up on both ends of the court. The Hawks have the Bucks outclassed in virtually every dynamic of the game, so they can't allow for any edges to be exploited.
At -7.5, the Hawks are a great pick. They hovered around 8 for the first game of the series, but even this number is quite generous. It shouldn't surprise anyone to see the Bucks lose by 20 points, let alone 7.5. Take this bet and feel very good about it. The Hawks might lose one game in this series, but that's about it.